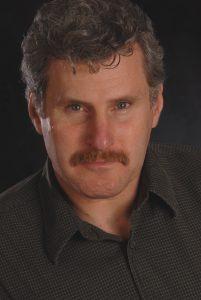 Bryan Golden
Author, speaker, motivational expert

Bryan is a recognized self-development and motivational expert, speaker, author, syndicated columnist, and highly rated adjunct professor. He is also listed in Who's Who in America. Bryan is noted for his concise, easy to understand, and direct style of communicating. He has an exceptional ability to distill any principle to its essential elements.
Bryan's management consulting firm assists businesses and individuals with their development, growth, and success. His clients include Fortune 500 corporations, small and medium sized businesses, professional practices, organizations, universities, non-profits, and government agencies.
Bryan's programs are packed with practical, easily applied tips and techniques proven to work in the real world. He uses stories and examples to illustrate the concepts being presented.
Bryan's audiences relate to his easy-going style of communicating. They enjoy the humorous stories and examples that illustrate his concepts. His delivery is simple, straightforward, to the point, and easy to understand. Bryan's presentations are always enthusiastically received. Bryan guarantees you will be thrilled with his programs.
Bryan's weekly Motivational Minute is broadcast on numerous stations throughout the country. He is a constantly sought after and entertaining guest on radio stations nationwide. Audiences love to hear his straightforward advice on how they can fix common, yet elusive, problems.
Bryan is the author of Dare to Live Without Limits, the popular book that is helping people to maximize their potential in order to attain their dreams. His nationally syndicated weekly newspaper column, Dare to Live Without Limits, has been published since 2002. The column is avidly read and elicits a steady flow of ebullient comments from its ardent followers.