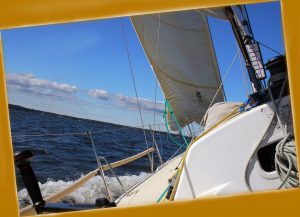 programmed for Success
Bryan covers a wide variety of subjects. You can select from one of the programs below or he will customize a talk based on your specific requirements and desired outcome. Bryan presents in a variety of formats including keynote addresses, seminars, breakout sessions, workshops, coaching, training, consulting, or any combination.
Who are Bryan's audiences?
Bryan speaks to a wide variety of audiences including: corporations, small businesses, organizations, associations, government agencies, non-profits, schools, universities, conventions, and seminars.
Topics
• Attitude
• Business Growth
• Change
• Communication
• Competition
• Conflict Resolution
• Creativity
• Customer Service
• Difficult People
• Empowerment
• Entrepreneurism
• Ethics and Integrity
• Goal Setting
• Image / Self Esteem
• Information Overload
• Inspiration / Motivation
• Leadership
• Life Balance
• Management
• Peak Performance
• Productivity Improvement
• Self Improvement
• Stress Management
• Success
• Team Building
• Time management
• Vision / Purpose
• Social and Emotional Intelligence
• Anger Management
Dare to Live Without Limits:
How to Unlock Your Mind to Attract all you want
Limitations are a brick wall. Breaking through them is the key to accomplishing more than you ever thought possible. We erroneously assume we are limited by external factors that are beyond our control. In actuality, our limitations are self-imposed. You will learn the same secrets utilized by highly successful people to break free of the chains that restrict you.
A Culture of Excellence
Developing and instilling a standard of excellence in an individual or in an organization is a guaranteed method of making the individual or organization outstanding in every way. This program shows how just a small amount of extra effort produces results far in excess of the effort required.
Participants will discover the many ways excellence sets them apart by putting them a cut above the competition. The practical concepts covered enable anyone to achieve excellence in whatever they do.
How to Handle Difficult People
Everyone has to interact with difficult people. No matter what you do or where you go, there is no escaping these troublesome individuals. Life is always going to have its share of difficult people, but you can save yourself a world of misery, rage, and pain by learning how to effectively handle them! Learn the tools you need to make your interactions with difficult people more manageable and less stressful and draining than you ever thought possible.
Overcoming Adversity
Successfully overcoming adversity is essential for a healthy life. Overcoming adversity builds mental strength, character, and endurance. You develop in ways that would not otherwise be possible. Learn practical, effective strategies for overcoming and dealing with adversity.
Activity vs. Productivity
You're always busy. There's just not enough time in each day to do all the things you need or want to do. You try to be as efficient as possible. It's as if you're on a treadmill. And no matter how fast you run, the treadmill is moving a little faster than you are. You will learn the difference between activity and productivity and how to focus your efforts on the latter.
Lead By Example
Managers and supervisors are most effective when they lead by example. It's easy to get overwhelmed by work and lose track of priorities. Respect is earned, not demanded. Learn how to avoid becoming isolated from the needs, problems, and issues of your subordinates.
Discover effective delegation methods. Understand why empowering is more productive than assigning. Techniques for developing and maintaining capable staff will also be covered. How to use recognition as an effective motivational tool will be discussed.
Why Some Survive and Others Don't
When faced with disasters, ordinary people who survive display extraordinary will. Surprisingly, those who make it through adversity are not, on the surface, the ones you would predict would survive. They are not the strongest or in the best shape. They range in age from children to the elderly. What are the traits shared by these incredible people? How can you learn to incorporate the same characteristics into your own lives to help you succeed in all you do.
Self-evaluation and Change
How can you improve your productivity, efficiency, effectiveness, and accomplish your goals? Self-evaluation enables you to assess where you are now and formulate a plan to improve those areas you feel need enhancement. When objective, you are the best judge of yourself. You will learn how to accurately assess yourself as well as learning some effective techniques to implement change and develop new habits.
Negotiating Successfully
Everyone needs to know how to negotiate in order to realize their goals. Virtually all aspects of life involve negotiation. The ability to negotiate successfully is a valuable skill that can be utilized both professionally and personally. This program will explain the basic steps of negotiation. You will learn practical negotiation techniques that can be applied in any situation.
Cultivating Positive Assertiveness
Positive assertiveness is a key component to creating personal success and making things happen for you. Being assertive entails thinking assertively, feeling confident, and behaving positively. In this program, you will learn to develop and strengthen each of these aspects. You can be a nice person without allowing others to take advantage of you.
Personal and Professional Time Management
Do you have more to get done than there are hours in a day? Developing effective time management skills will enable you to hop off the time treadmill and accomplish more than you thought possible. Effective time management is also a key component to being successful in all you do. A beneficial side effect is reduced stress and increased satisfaction. You will learn how to better manage your time so you can get more done in less time.
Public Speaking: Giving Effective Presentations
This program will provide practical techniques for giving effective presentations. Some of the topics that will be covered are:
• How to organize a presentation
• The 3 essential components of every presentation
• Tips for using visual aids
• Overcoming stage fright
Telephone Courtesy & Customer Service
Due to the lack of visual clues such as body language and facial expressions, phone communication is more challenging than personal contact. Helping your staff learn correct telephone techniques and develop the skills required to provide the best possible customer service is the objective of this program. Four major areas are covered: understanding the basics of providing exceptional customer service, learning proper telephone techniques, understanding the customer's needs and wishes, and managing the customer's perception.
Conducting More Productive and Positive Performance Appraisals
Do you have more to get done than there are hours in a day? Developing effective time management skills will enable you to hop off the time treadmill and accomplish more than you thought possible. Effective time management is also a key component to being successful in all you do. A beneficial side effect is reduced stress and increased satisfaction. You will learn how to better manage your time so you can get more done in less time.
Team Building:
Increasing Organizational Success & Enhancing Employee Satisfaction
When properly formed and utilized, teams will increase productivity and efficiency while accomplishing more goals than individuals working independently or in groups. Team members also experience higher job satisfaction due to an enhanced sense of participation and contribution. This program discusses how to put together effective teams and as well as pitfalls to avoid.
Effective Problem Solving and Decision Making
Problems are a normal part of life. The decisions you make in addressing problems can bring solutions or exacerbate your circumstances. This program will provide you with techniques to identify and objectively assess problems. You will learn to target the source of problems rather than just the symptoms. You will then explore effective ways for finding workable solutions.
Organizing Your Work space and Workplace
This program is for you if:
You are drowning in a sea of paper, your computer generates more paper than it eliminates, you save most of the paper crossing your desk in case you need it again, you spend too much time shuffling, storing, reorganizing, and locating papers, or you are overwhelmed about where to store all the paper you accumulate. This program will help you dig out from under your ever increasing sea of paper. You will learn how to eliminate much of the paper choking your day and efficiently manage the rest.
The Keys to Happiness
Being happy enhances every aspect of your life. Your level of satisfaction increases while your stress decreases. You also experience enhanced productivity. There are numerous ways to boost your happiness. This program covers many of the keys to happiness. You will learn how to adjust your attitude, outlook, perspective and behavior to gain more happiness on a consistent basis.
A Winning Mindset
This presentation provides attendees with rocket fuel for their minds. The program is specifically formulated to help individuals refine the mental edge needed to excel in all situations.
A person's mindset is critical for moving beyond barriers restricting peak performance. There are numerous instances where individuals and organizations are successful, even against the odds, because of their unstoppable determination.
This dynamic presentation is packed full of proven, practical, and effective techniques designed to instill your staff with the mental tools they need to push past their perceived limits.
No More Procrastinating
Procrastinating is more than just wasting time. Procrastinating will cause you to miss opportunities, generate stress, create frustration, and reduce your productivity. You will learn what causes procrastination and effective strategies for reducing or eliminating it.
Dealing With Conflict and Managing Stress
At work and in your personal life you are often exposed to conflict and stress. This program will help you understand what are the causes of stress and conflict. Then you will learn numerous techniques to empower you to deal with it without becoming bitter or angry. Applying the principles you learn will enable you to be much happier and more content in all you do.
Setting and Achieving Goals and Breaking Through Limitations
Goals are essential for making progress in your job or business. But goals are difficult, if not impossible to attain when you have limitations that impede your progress. Most limitations are self-imposed and can be overcome. You will learn how to identify goals and create a workable plan for their achievement. You will also discover how limitations are formed along with practical, simple techniques for breaking through your limitations in order to achieve all that you want.
Overcoming Challenges and Obstacles and Getting Through Tough Times
As much as you plan and prepare, life is full of unexpected challenges and obstacles. Especially in your business or job, understanding how to overcome adversity is essential. Those people who know how to get through tough times are the ones who not only succeed, but also excel. You will learn how to solve problems and overcome challenges. Additionally, how to adjust your mind to enable you to get through tough times will also be covered.
The Power Within
Your mind can be directed to bring you the life that you want without having to settle or suffer. Only thoughts and attitude differentiate success from failure. There are many definitions of success, but only one definition of failure: giving up. Winners never quit and quitters never win. Learn how to use the power of your mind to bring all of your dreams to reality.
Knock Their Socks Off Customer Service
Businesses with exceptional customer service are significantly more resistant to economic fluctuations than their competitors. Knock Their Socks Off Customer Service provides your business with an unlimited upside for customer retention, stability and growth.
Remarkable customer service is the foundation of a thriving business. Happy customers are fiercely loyal and will patronize your business even if a competitor's prices might be a little lower or services more extensive. Providing outstanding customer service costs no more than poor service yet has an awesome positive impact on profits. This program will provide the participants with practical and effective customer service techniques that are easily utilized and instilled in the entire staff.
Developing Self-Esteem
Poor self-esteem can have a negative influence on all aspects of your life while a strong, positive self-esteem will give you a significant boost. You will gain an understanding of the various components of self-esteem, learn how to assess your current level of self-esteem, and discover many practical and effective ways to improve your self-esteem.
The Art of Effective Listening
Effective listening is essential to excel both professionally and personally. Most people listen at only about 25% of their capacity. Being a good communicator requires the ability to hear and understand what is being said. This program will provide you with tips and techniques to improve your listening skills. You will learn how to overcome listening obstacles and avoid common pitfalls.
What Do You Say When You Talk to Yourself?
Without discrimination, your brain believes whatever you tell it and immediately goes to work figuring a way to make the statements happen. Your mind processes your self-talk 24 hours a day. Learn how to monitor and correct your self-talk to ensure you are only telling yourself those things you want to happen.
Calming Upset Customers:
Staying Effective During Unpleasant Situations
Regardless of the quality of your customer service, you will not be able to please everyone. No matter how hard you try, you will encounter upset customers. This program will empower your staff with the insight and approach they need to respond quickly and professionally to upset customers.
Attitude: A Practical Guide to Better Human Relations
Attitude is often the key determining factor as to whether a person is successful or not. Attitude is totally under our control. Yet, too many people fail to manage their attitude in a way to produce the best possible results. This program covers the impact of attitude on all facets of life, how to assess your current attitude, understanding the impact of outside forces on attitude, and tips and techniques for maintaining positive control of your attitude.
A Practical Guide for the New Supervisor
The quality of first line supervision has an immediate impact on employee productivity and morale. A newly promoted supervisor, although highly competent in his or her previous position, finds himself or herself in a completely new environment that requires effective management skills. This program assists the new supervisor in understanding and implementing the techniques they need to ensure their success and the effectiveness of their departments.
Effective Meeting Skills:
How to Plan and Conduct High Quality Meetings
Although meetings are a ubiquitous tool in all organizations, their effectiveness is too often minimal, taking up lots of time without any measurable results. Effective meeting skills are essential for meetings to be worthwhile. This program will help both meeting leaders and participants improve the quality and efficiency of meetings. When planned and conducted properly, meetings are an effective tool for realizing objectives and reaching goals.
Risk Taking:
Learning to Manage Risk More Effectively
How do you deal with situations involving risk? Are there strategies you can use to manage risk more effectively? The amount of risk that is warranted is dependent on each particular set of circumstances. This program shows you how to analyze the risk/benefit ratio in order to determine how much risk is appropriate for your situation and personality.
Better Business Writing and Communication
Clear and concise writing skills are essential for effective business communication. When the writer's message is vague or misconstrued, numerous problems ensue. Whether the communication is a report, brochure, press release, memo, email, or text message, it's essential that the writer is able to communicate his or her thoughts coherently. This program will help you quickly improve your written communication skills regardless of what you write.
Improving Your Work / Life Balance
Are you feeling overwhelmed? Do you find it challenging to juggle work demands and the rest of your life? Lots of people are experiencing frustration trying to achieve balance between their work and personal lives. This program will help you identify the causes of this stress, as well as recognize the symptoms. You will learn effective and practical techniques proven to help reduce stress by achieving better balance in your life.